2019 MACRAO award winners announced
2019 Equity in Education Award
The Board of Directors presents this award to a program that promotes equitable opportunities within higher education for marginalized populations.
Winner: Eastern Michigan University Gateways to Completion

Description: The Gateways to Completion program at Eastern Michigan University (EMU) promotes equitable opportunities for underrepresented students in the classroom. EMU made the decision to participate in G2C program in the 2016-2017 academic term for the following reasons:
The impact G2C would have on freshman retention rates (gateway courses);
Educational partnership would discover any equity issues/problems and provide data on the achievement gaps, and
The Gateways to Completion program is a classroom-based retention program.
The G2C program at Eastern Michigan University is led by Dr. Michael Tew, Associate Provost and Associate Vice President for Academic Programming and Services, Division of Academic and Student Affairs and includes participation from faculty, administrators and students. Three gateway courses were selected for the G2C at EMU program: Biology 110, Chemistry 121 and Math 105.

The outcomes of the program assessment suggest G2C at EMU is an excellent model for improving higher education aimed at marginalized populations. The dis-aggregated data collected from the gateway courses for marginalized population at EMU illustrates an interesting story of student success in the classroom. The data analysis demonstrates that: the course redesign can create academic growth in the classroom; the development of new teaching approaches can enhance student learning and produce better grade output; and course redesign declines the opportunity for repeat of courses, thus impacting the graduation completion rate for marginalized populations.
2019 Innovation in Transfer Award
The College Articulation Committee uses this award to recognize innovative programs, practices, partnerships, policies and activities that ultimately improve the ability of an institution to serve transfer students and to recognize the faculty, staff and administrators who have created and implemented them.

Winner: Northwestern Michigan College Engineering 2+2 agreement with Michigan Technological University.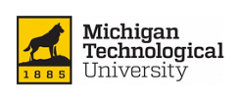 Description: The Northwestern Michigan College (NMC) Engineering faculty including Jerry Dobek and Jay Smith, as well as advisor Deb Maison, have worked diligently to create a 2+2 transfer agreement with Michigan Tech University for Engineering majors at NMC. This agreement has included development of a number of new courses, extensive collaboration between our community college and the university, as well as hours of work to realign major coursework at NMC. The result of this work will allow students to transfer from NMC to Michigan Tech as college juniors ‐‐ a true 2+2 agreement. More details are available on the program's website: https://www.nmc.edu/news/2019/08/nmc-michigan-tech-engineering-articulation-agreements.html
2019 Outstanding Professional Team Award
The Professional Development Committee uses this award to recognize a team or department within the Admissions, Records or Registration areas. MACRAO seeks to acknowledge their accomplishments, not only in day-to-day activities, but including the times they have gone above and beyond what is expected of them and how they have made a change at their institution.

Winner: Grand Valley State University
Description: When GVSU started using Banner, they realized that the opportunity to use a professional name or alternative name did not exist in Banner. They asked Ellucian to create an enhancement that would allow this functionality, which didn't fully meet the needs of GVSU and wasn't offered on a timeline that suited their needs. It was then that a cross-disciplinary team began working to create their own process to handle alternative names across a wide variety of platforms. Building off of what Ellucian was able to provide, this team created a solution that allows students and employees to provide an alternative first and last name, which is called myName, to be used within Banner and many other applications on campus that interface with Banner data. As a result, over 640 students and employees have utilized the myName option to date. This provides the opportunity to utilize the myName on campus, without making a legal name change, to provide an inclusive workplace and campus environment.

Members of the myName project team have presented their work at a variety of conferences including Ellucian Live in New Orleans, LA (2019), BUGMi - Banner Users Group of Michigan in Michigan (2018), and CoHEsion Higher Education Consortium in San Antonio, TX (2018). More details are available at https://www.gvsu.edu/myname/using-myname-4.htm
Share this post: